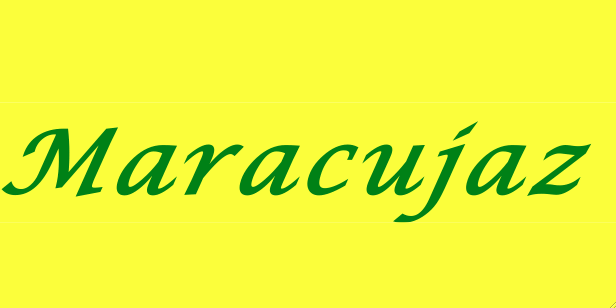 From mellow bossa novas and upbeat sambas to jazz classics, Maracujaz is a musical journey to Brazilian jazz!   Maracujaz will put you right in the heart of Carnaval!  
Maracujaz (available as a duo, trio, or quartet)  includes some of Chicago's finest jazz musicians and has played at some of the top events and venues in the Chicago area, including WDCB Jazz in the Bistro, Windy City RibFest, the Crystal Ballroom, Brasil Fest Chicago, the Uncork Illinois Wine Festival in Oak Park and Tuscany with special guests like Neal Alger, Luciano Antonio, Neusa Sauer, and Geraldo de Oliveira.
Hailing from Sao Paulo, vocalist Cecy Santana grew up in a musical family headed by her father, legendary Afro-Brazilian trumpeter Carlos Santana, who is known for his collaborations with Roberto Carlos, Gal Costa, and also played first trumpet for the Sao Paulo and Rio Symphony Orchestras. 
Vocalist Neusa Sauer, best known for her work with Som Brasil, one of the most popular Latin bands to make a name for itself in the Windy City, and appearances at the Chicago Jazz Festival and the Jazz Showcase, continues to cast a musical spell as only the finest practitioners of Brazilian music can.
Vocalist Leanne Araya took Master classes with Bobby McFerrin  and produced and performed on the Oprah show, at the Lincoln Center, and with the Chicagoland Pops Orchestra.  
Vocalist-bassist/pianist Jo Raymond has performed with Arturo Martinez, Otis Day, Luciano Antonio, Chicago Samba and members of They Might Be Giants and Lisa Loeb's Nine Lives and composed the music for the film, "A Batalha dos Anjos Malditos."
Multi-instrumentalist Adam Haus has played guitar and bass with a variety of Latin music groups in Chicagoland, including Chicago Samba and Bossa Saravah at venues  like Cafe Ciao, Coobah and Chant.
Percussionist Sean Jelinek leads the ensemble Common Tones and performed with  jazz greats, Orange Alert.   
SPECIAL GUEST PERFORMERS
Hailing from Parana, Brazil, guitarist/vocalist Luciano Antonio has opened for Brazilian greats such as Caetano Veloso and Vinicius Cantuaria and has performed at the Chicago Jazz Festival, the Jazz Showcase, the Old Town School of Folk Music, and the Taste of Chicago, as well as performances in Japan, Italy, China, and Russia.
Guitarist Neal Alger has shared the stage with Clark Terry, Tito Puente, Claudio Roditi, and Jon Faddis and has performed or recorded with Lin Halliday, Howard Levy, Grazyna Augusick, Leslie Gore, Ed Thigpen, and Patricia Barber.
Grammy Award-winning Guitarist Dave Onderdonk has given concerts in Europe, South America and throughout the United States and has worked in various jazz clubs around the city including Andy's, The Green Mill, and The Jazz Showcase.   He has appeared on recordings with Pharoah Sanders, Mavis Staples, and Cassandra Wilson and currently teaches for the Interlochen Summer Arts program.  
Chicago guitarist, Geordie Kelly, has been described as a first-class, gifted guitarist and composer (Vic Juris). He has been privileged to share the stage with artists such as Larry Coryell, Ed Calle, Bobby Shew, Phil DeGreg, Maureen McGovern, Antonio Onorato, Pietro Condorelli and Aldo Farias in Naples, Italy, Frank Mantooth, Bob Bowman, Ritchie Cole, Little Anthony and the Imperials, The Virginia Symphony Orchestra, The Turtle Island String Quartet, and Wynton Marsalis and the Lincoln City Jazz Orchestra.

John Beard initially studied jazz guitar in his hometown of Manchester, England, with Mike Walker & then in London, at the Guildhall School of Music and Drama. Having subsequently relocated to Chicago, he became involved with the vibrant music scene here, playing with several generations of local musicians (Bill Yancey, King Fleming, Geof Bradfield, and Josh Abrams) at venues such as the Green Mill, Hothouse, and Jazz Showcase.  A trip to Rio de Janeiro in 2004 was transformative – and since then John has been exploring various genres of Brazilian music with cavaquinho, 7-string guitar and percussion.   John also performs in Chicago with Swing Brasileiro, Grant Ziolkowski Trio, Bloco Maximo, Linda Solotaire, Evanston Escola de Samba, and Planeta Azul.
Drummer/percussionist, Leo Peña, has headlined often at The Metro, The Aragon Ballroom, and The Vic Theater in Chicago with groups like Clamor and Claw and shares musical directorship of the salsa band Maestrosón.